Turn an engineering project into a business opportunity.
Innovate your way of conceiving works and create value for your customer.
Enter the world of digital construction.
What BIM is
BIM, which stands for Building Information Modeling, is a digital representation of the construction process. A set of technologies, processes and methods that enable the creation of a dynamic, multidisciplinary, transparent and shared information model.
BIM is a truly new, revolutionary and more organic approach to integrated design, a philosophy in which design becomes part of a single process that considers the entire life cycle of the building.
What we do
Switching to BIM approach is beneficial, but it is an innovation that is difficult to manage independently. With over 27 years in integrated engineering services, Trillini Engineering combines technical expertise in the various engineering disciplines with BIM and can support you in the design, construction and BIM management phase of the project
Construction simulation
The digital 3D model consists of digital prototypes of the physical elements of the work, allowing their behaviour and any critical design issues to be simulated before construction begins.
Change Management
Unlike traditional CAD, in BIM projects each three-dimensional object is enriched with information and relations, managed in an integrated and centralised manner: the modification of a part of the project or a discipline thus becomes easier and more efficient, the quality of the final result definitely better.
Improved operability
Finally, with BIM, integration between the design and construction phases becomes natural, eliminating the inefficiencies and inaccuracies of the traditional design method.
Sharing
BIM is a universal approach focused on the collaboration of the professionals involved during all design phases. It optimises workflow management, makes technical choices shareable and highlights any inconsistencies.
Interoperability
With BIM it is possible to share design model data between the various actors involved in the entire life cycle of the project using different software and applications. Easy and integrated access to up-to-date information ensures a high level of project quality.
3D visualisations
The designer can visualise the different alternatives and offer the customer a variety of accurate representations to choose from.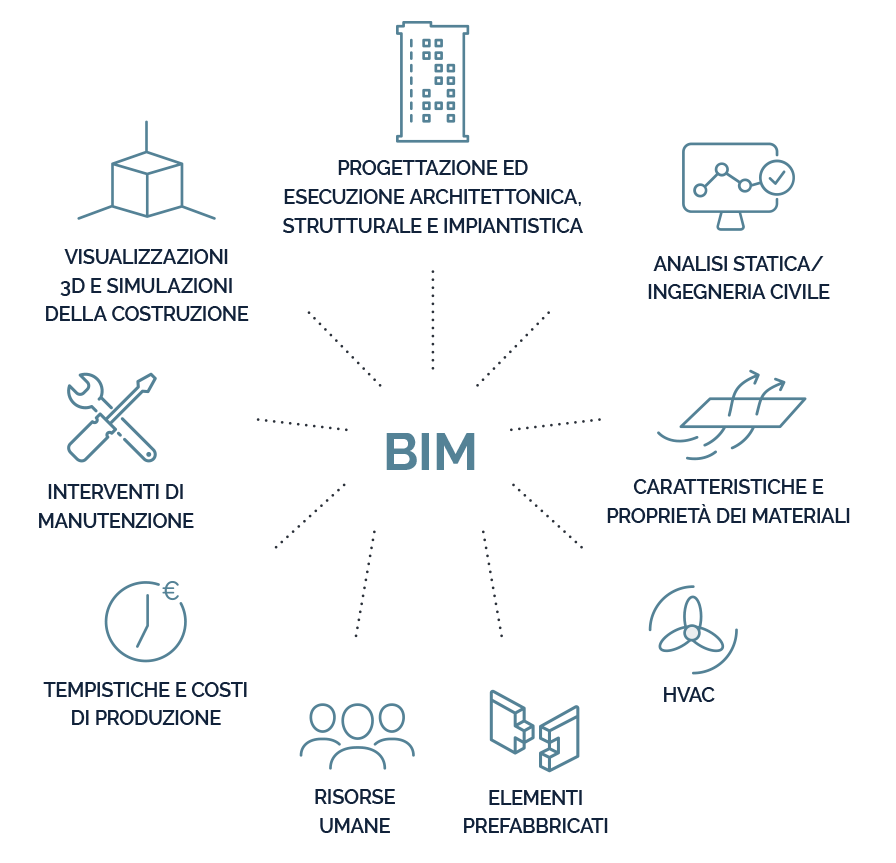 When getting off to a good start is half the job.
Innovating a construction process means equipping oneself with the tools that facilitate control over the time, cost and quality of a project. The BIM approach offers the missing tools to solve this crucial problem.
PAEDIATRIC HOSPICE – BOLOGNA
Complex consisting of a central body housing hospital services and in-patient rooms and satellites used as mini-accommodations. LEED platinum certification in progress. BIM executive design of special installations. Facilities construction management.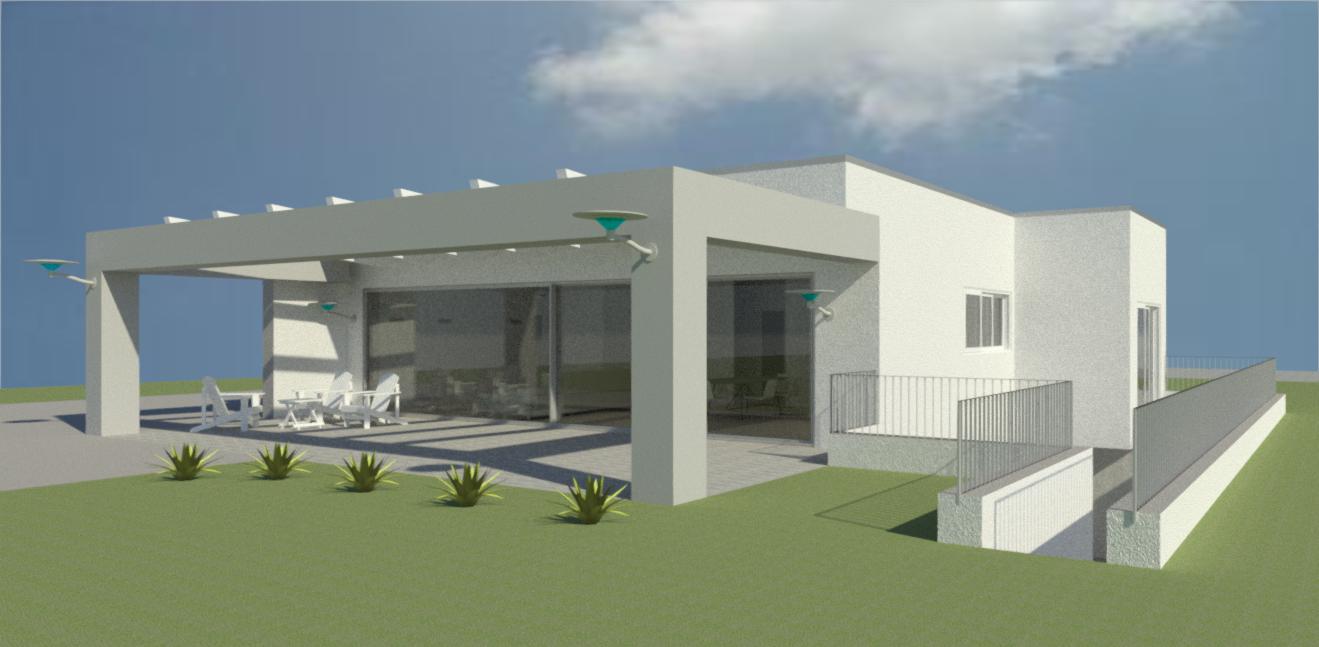 PRIVATE RESIDENCE – FANO (PU)
Multidisciplinary BIM executive project. Private residence building.