Integrated and tailor-made approach.
We provide comprehensive support at every stage of the project: from planning to implementation to delivery.
We work closely with clients to ensure that the project meets all their needs and expectations, providing a customised consulting service and continuous support throughout the project life cycle. We work with an integrated and flexible approach, providing experience and expertise in different areas to ensure the best result.
Multidisciplinary engineering
Trillini Engineering is able to develop complex multidisciplinary projects by relying on internal and external expertise. The synergy between highly specialised and coordinating figures implies the management of flexible teams that can easily adapt to the individual project, allowing the expected results to be achieved efficiently and effectively, with complete solutions tailored to each client. The engineering services provided may also cover procurement assistance and supply follow-up activities
In case the client lacks an appropriate technical department for the projects to be developed, we are able to cover Owner Engineering functions, providing all the technical services required by project management for subcontract management such as, for example, drafting tender specifications and then following up a contract with an EPC Contractor.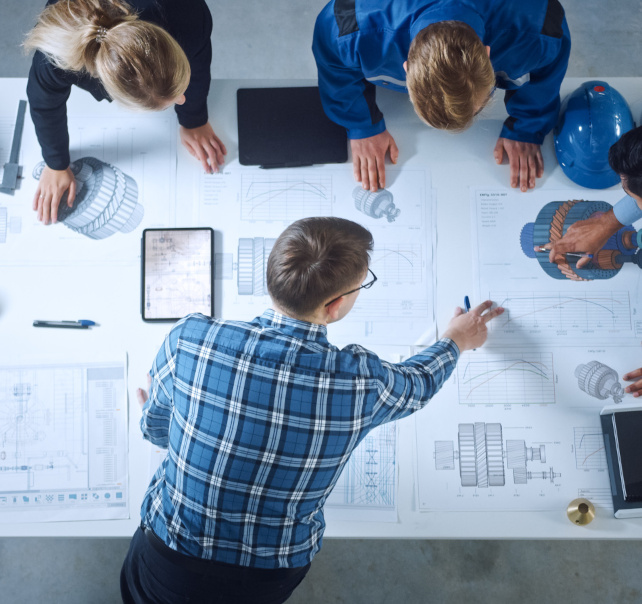 Disciplines.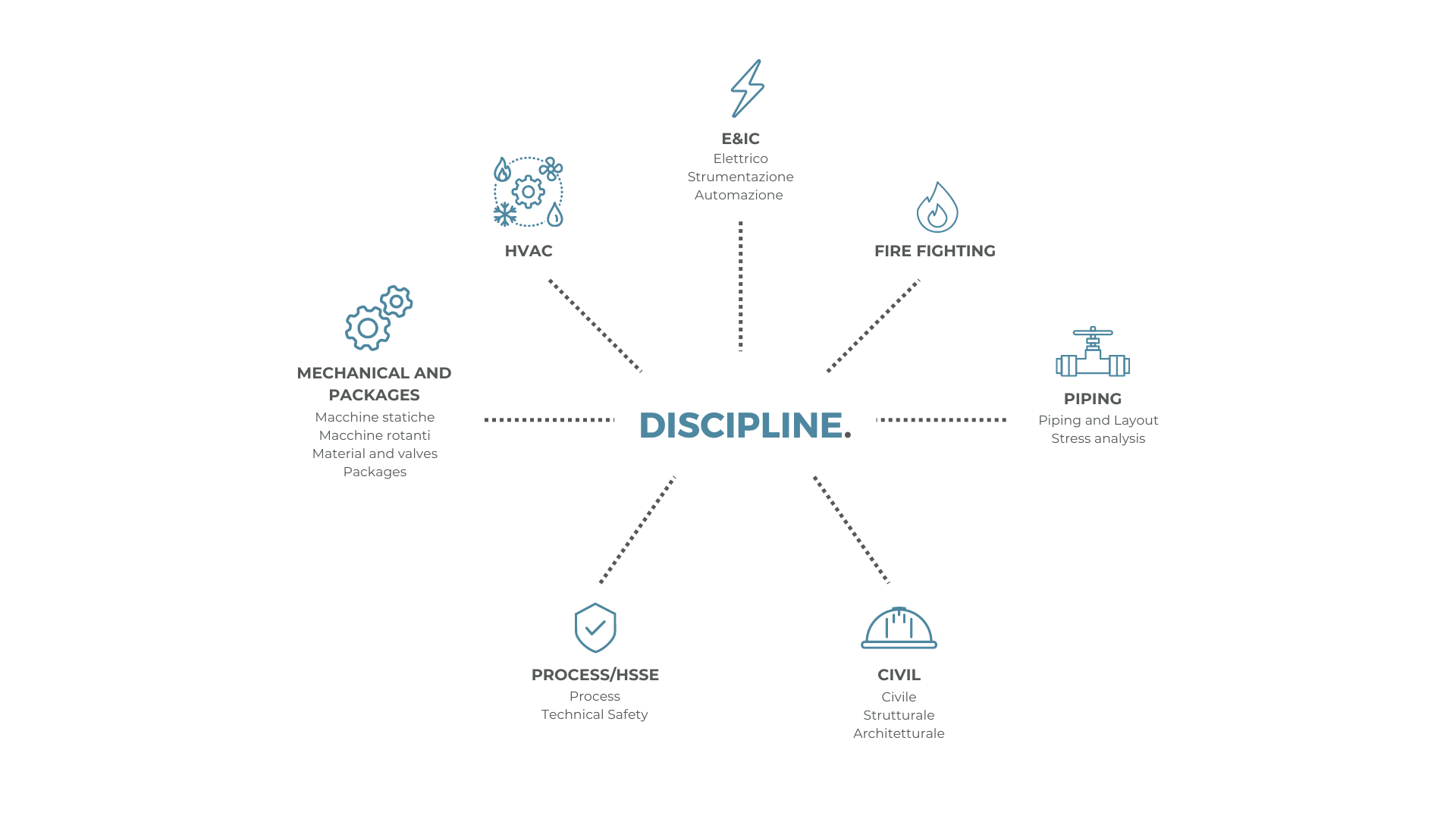 Software.
EPCM
We develop projects as an EPCM Contractor, where in addition to engineering activities we provide the client with Project Management services, Procurement services in all its processes and Construction Management services in the management of Contractors.
Service
Trillini Engineering provides support to its customers at every stage of their projects, offering not only construction management, but also on-site assistance for field engineering, quality, supervision of installation activities and during the commissioning phase. We are able to involve in project management both figures from the technical department who continuously follow the project from the in-house design phase to on-site assistance, and specialised figures who carry out on-site activities. We guarantee a flexible and customised approach for each project.
A flexible and customised approach.
Part of our team, which were involved on the FEED or Detailed Design phase of the project, continues to assist our customers with Field Engineering activities aimed at dealing with technical issues arising on site downstream of the procurement phase. The team may include both field staff and back-office figures providing support from headquarters.
In continuity with the design phase, where quality procedures are prepared, we provide on-site coordination services of supervisors and inspectors with the aim of ensuring proper execution of the works.
If requested by Contractor, support is provided for the management and supervision of subcontractors and in dialogue with any third parties. I requested by client,  technical support is provided in the verification of activities on behalf of the client, with particular reference to time, cost and quality.
Commissioning and start-up are crucial processes for initiating installations. The support offered in these phases includes the coordination of pre-commissioning, commissioning and start-up phases.
Discipline.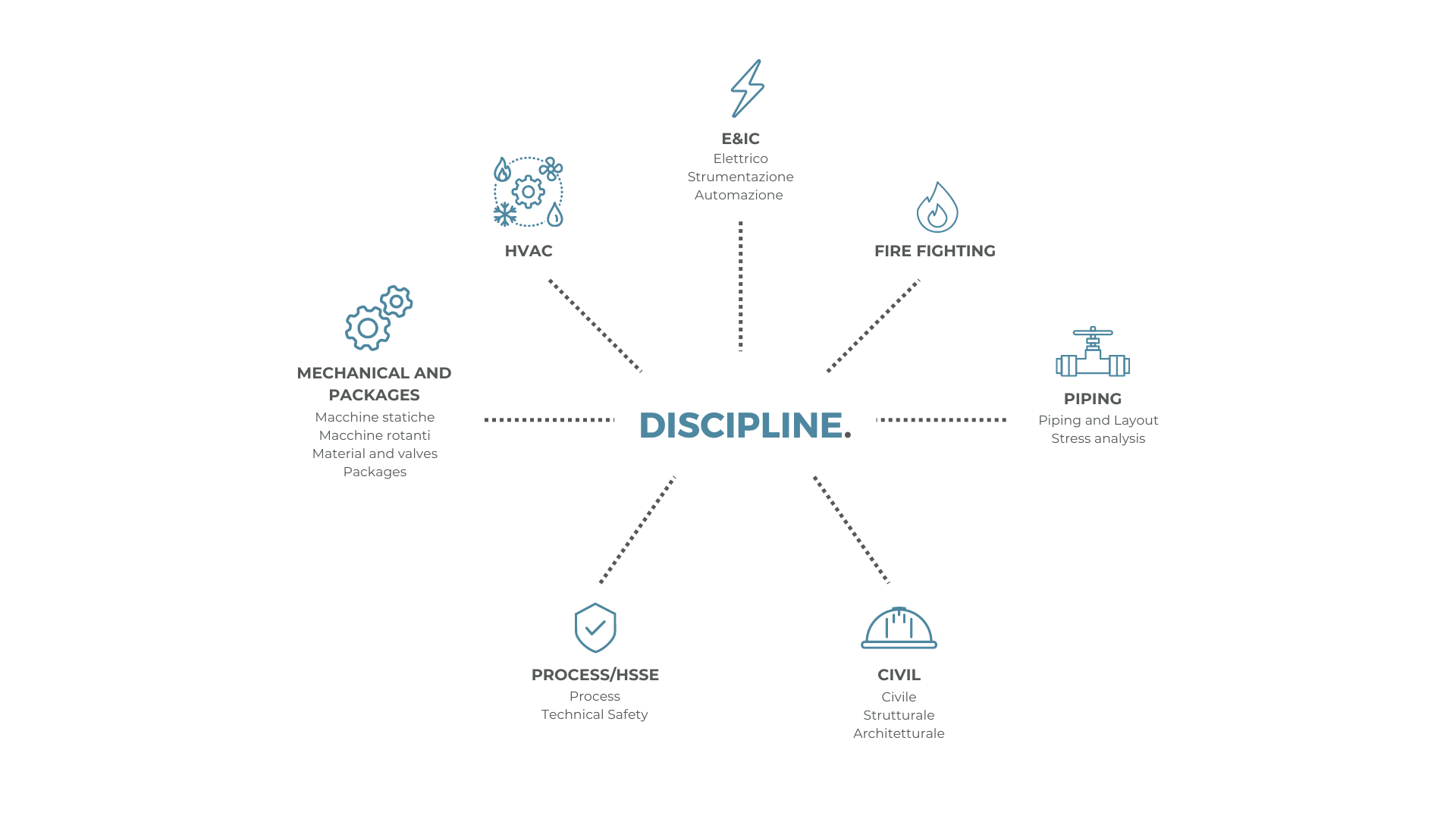 Software.